Daily Treatment | ADLLURA AIRE 04 | Veil Mask Treatment • Aqua
This treatment inproves the hair's texture and gives the hair moist touch and silky texture. Refreshing aroma of apple and peach
Daily honey & CMC care penetrates to the insides of hair.
Treatment with rich honey mixture to maintain the moisture in dry hair.
Mixture of honey with CMC, jojoba oil has emollient (softness) effect to smoothen 
the internal of loose hair that had been damaged to recover its softness.
While smoothening the moist hair, the finishing does not lose its volume.
Refreshing Apple Peach fragrance.
Suitable Hair Types:
For mildly damaged straight hair
Available in 200g and 700g (refill pack)
What is honey effect?
Honey has excellent moisture holding capability, and is often used in skincare. In AIRE Series also, for hair moisture holding care, honey is widely used. It contains about 80% of sugar, amino acids, vitamin, minerals, which is suitable for
maintaining hair moisture, and when applied on the hair, the moisture holding capacity functions.
What are the 3 elements that produce hairs?
Hair mainly consist of three elements – moisture, oil and protein.
Moisture – indicates moisture that remains in the hair and will not disperse, even the hair is blown with hair dryer.
Oil – the element that exists in and outside of hair. It maintains the internal structure of hair, and is needed to preserve beautiful cuticle at the external side. Healthy hair contains 7% of oil.

Protein – More than 80% of hair consists of this element called protein. Due to its dominance, it can be said that hair consists of protein. Once the protein in the hair is gone, beautiful perm or color cannot be expressed.

Mucota | ADLLURA AIRE
Riding on the name of AIRE Hair blown by the wind, oh how beautiful It's supple, soft and smooth …. The source of life of such hair is CMC. The AIRE Series full of the essential CMC. Controls from the roots the hair material that matches the style desired.
Special Ingredients :
Honey
Ceramaid
18MEA
Cholesterol
Keratin protein
Jojoba oil
Shea butter
Rosemary
How to use & use volume guideline :
After shampooing, use both hands to apply the treatment to the entire hair on hair-ends.
After applying completely, heat it for 3~5 minutes, and wrap with towel, then leave it – to have better effect
Then rinse thoroughly with warm water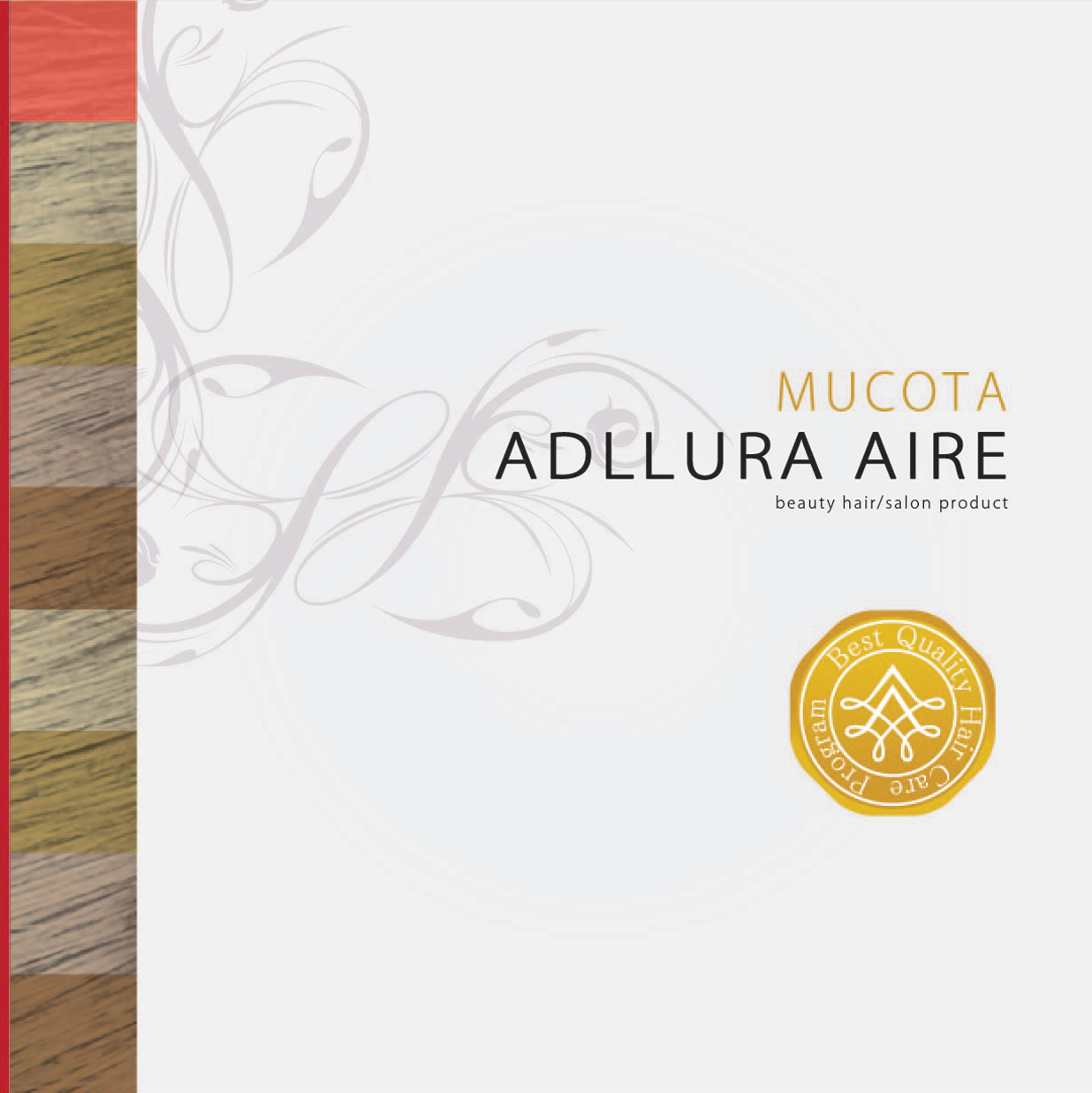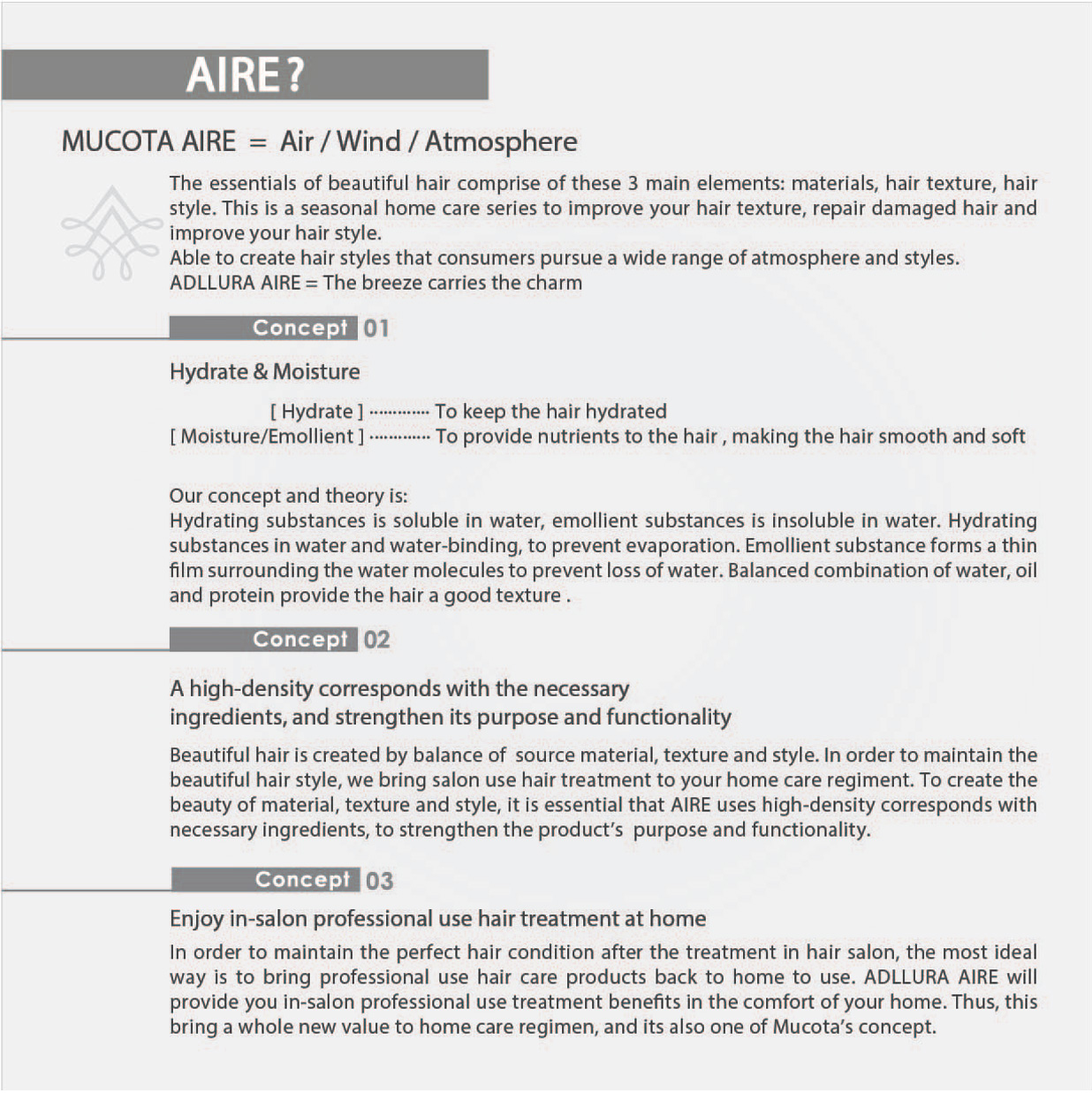 | | |
| --- | --- |
| Weight | 0.44 kg |
| SIZE | 200g |
| COLLECTION | MUCOTA |
Only logged in customers who have purchased this product may leave a review.
---