ADLLURA AIRE | 07 For Perm Weekly 100ml
29 in stock
Daily Treatment | ADLLURA AIRE 07 | For Perm Weekly
Maintenance care for permed/wavy hair, for providing more lasting wave. Aroma of Western Pear.
Once a week special care for hair subject to coloring, perm and straightening.
Maintain moisture in perm-hair-care, but at the same time it's also necessary to remove chemicals used in perm.
It contain Hematin formula, substance that causes hair damage can be removed, and highly-formulated moisture-holding element, emollient element.
PPT element produce luster and body to express beautiful waves. •Refreshing aroma of pear fresh fragrance.
Mucota | ADLLURA AIRE
Riding on the name of AIRE Hair blown by the wind, oh how beautiful It's supple, soft and smooth …. The source of life of such hair is CMC. The AIRE Series full of the essential CMC. Controls from the roots the hair material that matches the style desired.
Special Ingredients :
Haematin
nano-sized CMC ( ceramide,cholesterol, 18MEA )
Keratin
What is Haematin?
Haematin is produced out of haemoglobin. It has similar structure as protein, and is an excellent and effective element in hair damage care, color promotion, wave holding and deodorizing.
It also removes chemicals remaining in hair after perm and coloring – an important substance for after care.
How to use & use volume guide:
Once a week, do the treatment after shampooing
After applying completely, massage to let it in
Heat it and wrap with towel for 3~5 minutes to have better effect
Then rinse thoroughly with warm water
Short ~ Medium: 50-cent coin size Long: 1.5 or 2.0 times 50-cent coin size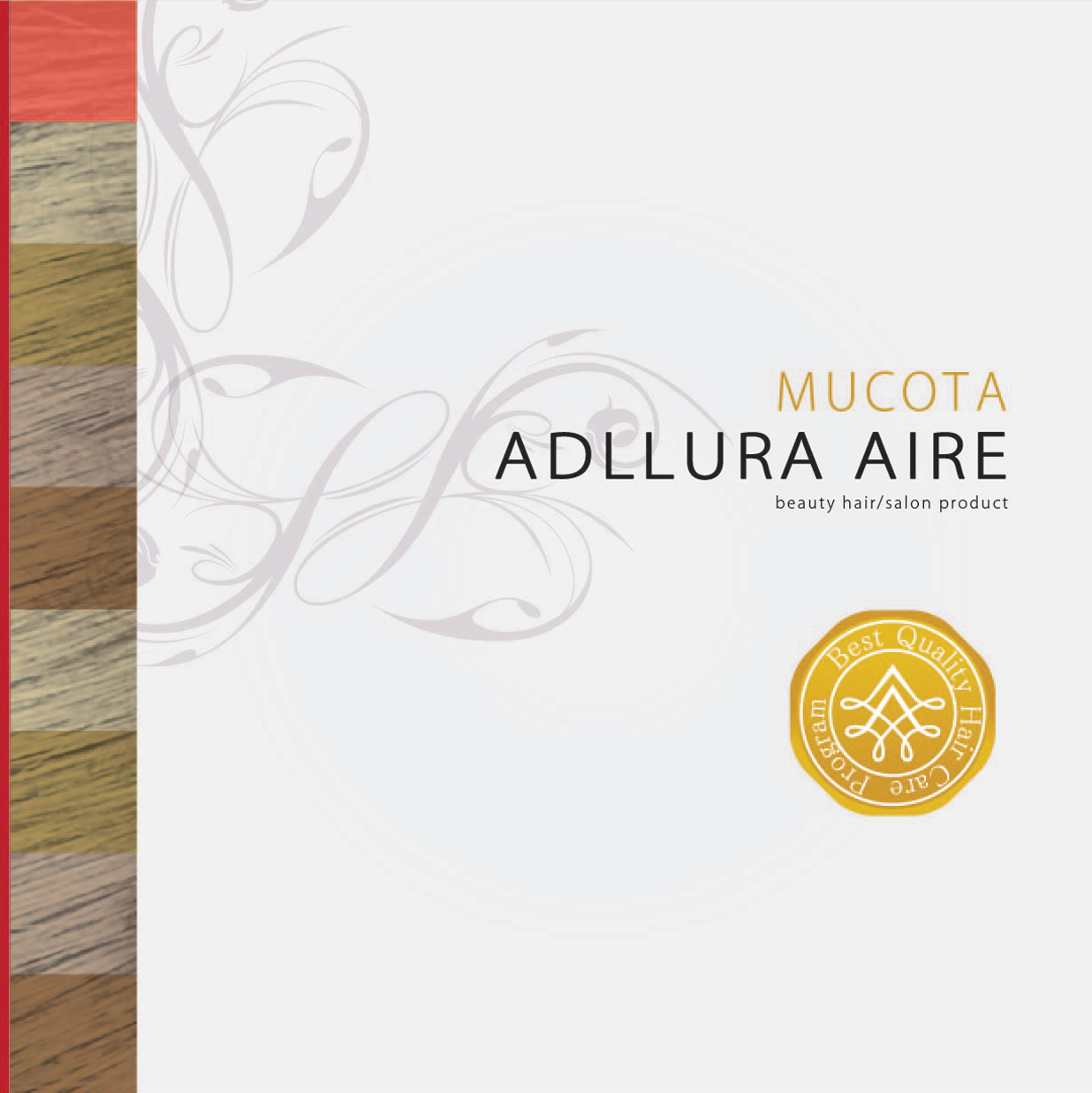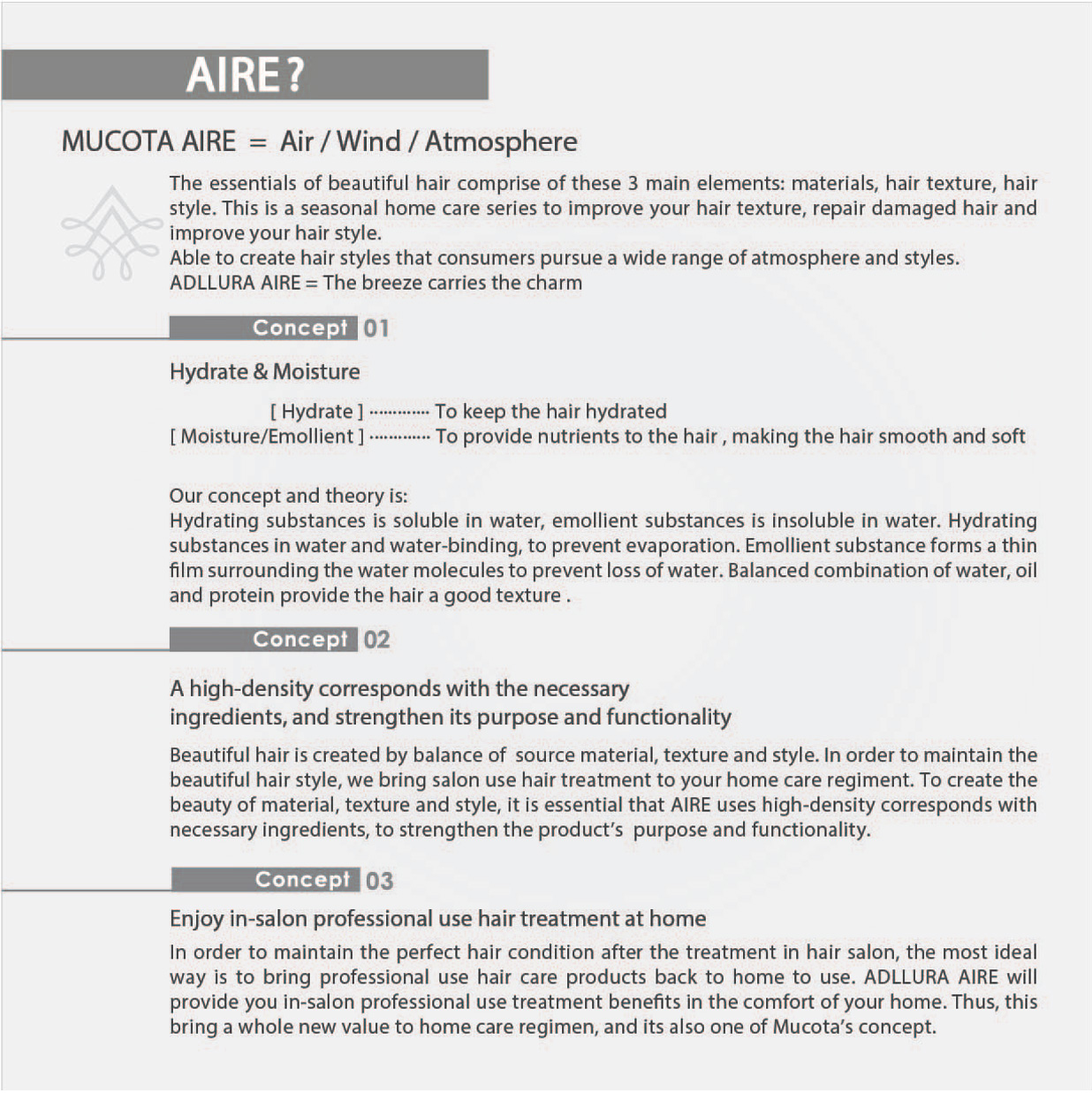 | | |
| --- | --- |
| Weight | 0.32 kg |
| HAIR TYPE / CONCERN | COLOURED HAIR |
| SIZE | 100ml |
| COLLECTION | MUCOTA |
Only logged in customers who have purchased this product may leave a review.
---