Medicinal Herb | Hair Colour -DARK BROWN
Daeng Gi Meo Ri Medicinal Herb Hair Colour
No PPD
No ammonia
Contain 50% of herbal extracts including Korean Ginseng.
100% Cover Grey / White Hair.
Unmixed portion can be kept for next usage.
It minimizes scalp stimulation through 50% of herbal medicine extracts (ginseng, cnidium officinale, artemisia and green tea extracts)
It minimizes hair dye smell by not using ammonia ingredient
It minimizes skin trouble and side-effects by not using PPD ingredient
It is a cream type economical hair dye through which the usage amount can be controlled
It is easy to use since it does not require long dye time (about 5 minutes but the time may vary depending on the condition of users).
It has subtle herbal medicine scent
Cream 1 & 2 are tube packaging, unmixed portion can be kept for next usage, store at room temperature for not long than 3 months.
█ Target Customers
Consumers with gray hair
Consumers with light colour hair
Main Ingredients (Effects and efficacy of medicinal herbs according to literature)
① Herbal medicine extracts
Ginseng: promotes blood circulation, accelerates metabolism,prevents gray hair
Cnidium officinale: promotes blood circulation, increases strength and elasticity of hair
Artemisia: provides nutrition to scalp, improve dandruff
② Tea Saponin
Anti-oxidative effect and anti cancer effect
Heavy metal removal and detoxification effect and Tyrosinase obstruction effect
③ Pro-vitamin B5: moisturizing effect
④ Hydrolized soybean protein (bean protein): provides nutrition
⑤ Silk protein: provides conditioning effect to hair
⑥ Hydroxy propyl liquid keto acid
How To Use :
1- Brush your hair well before putting the color.
2- Use the supplied bowl to mix the dye.
3- Mix your dye with developer. ( 50:50 )
4- Apply the dye to your hair in sections.
5- Leave the dye in your hair for 15-20 minutes.
6- Wait until the process time is up to rinse your hair with shampoo and conditioners
KOREA No. 1
Medicinal Herbal Hair Colour
Contains over 50% of oriental herbal extracts including Korean Ginseng

Unmix portion can be kept for next usage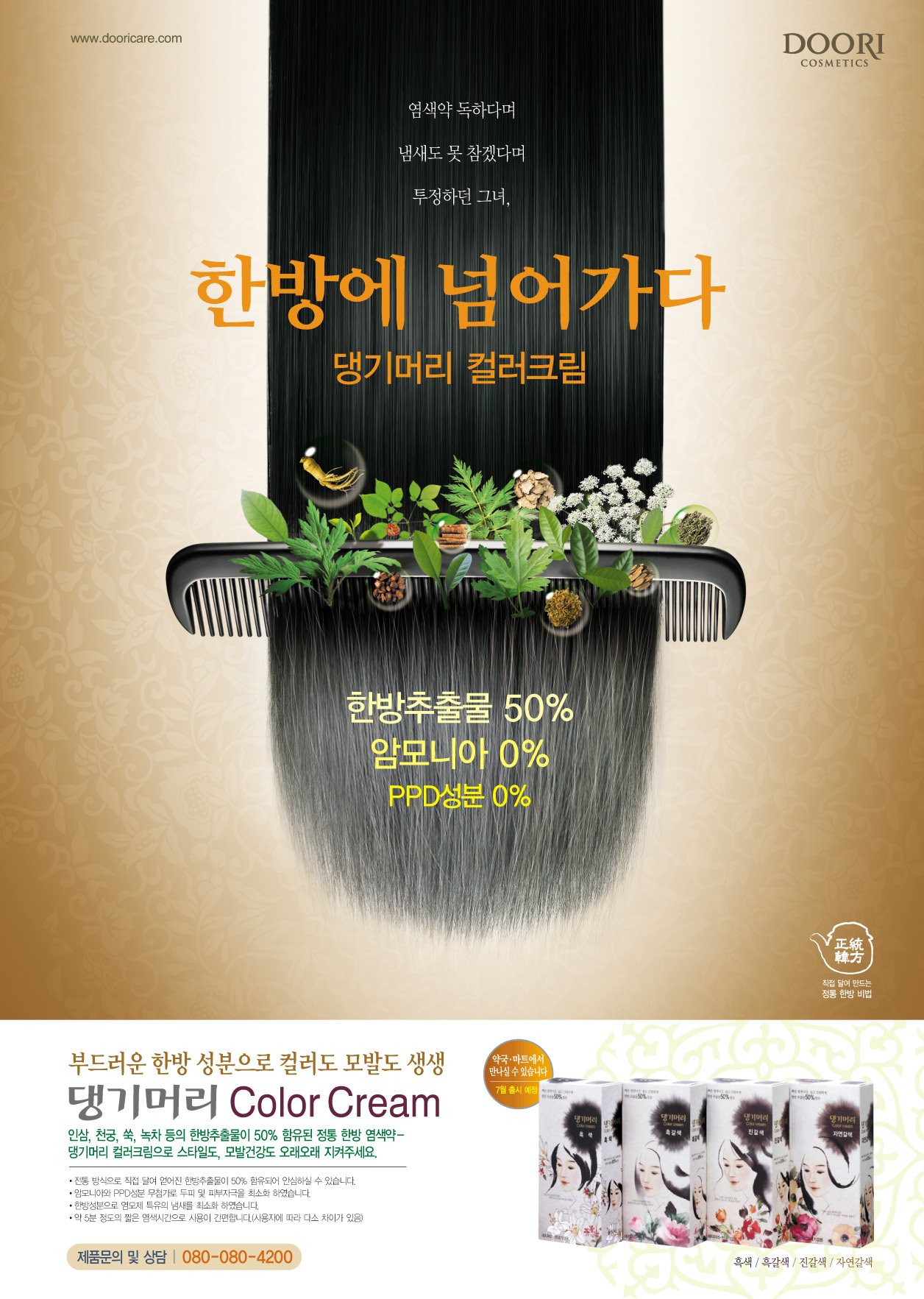 | | |
| --- | --- |
| Weight | 0.41 kg |
| COLLECTION | NATURALON |
Only logged in customers who have purchased this product may leave a review.
---