Shampoo | ADLLURA AIRE 02 Emollient CMC Shampoo • Aqua
•    Scalp and hair-friendly cleansing element base
•    Repair dry and unruly hair
•    Bubble with smooth and soft feeling
•    Ceramide-like substance, CMC Amino element permeates into the hair
•    Improves the winding and loose hair that causes hair to expand.
•    Softens damage and coarse hair to give moist and manageable texture
•    Maintain soft feeling
•    Soft finishing with retained moisture
•    Sweet aroma of Mangosteen sweet fragrance
Available in 250ml, and 700ml (refill pack)
What is CMC:
•    Cell layer compound exists outside and inside our hair, and hair cells stick together so that it is not easy to peel off (not- easy-to-damage effect) and maintain moisture, and prevent it from leaving (to prevent dryness and maintain hair softness).
•    Damaged hair means the so-called CMC substance had left the hair, and many gaps develop inside the hair, resulting in hair winding, which is the cause of loose and dry hair.
•    CMC is a natural ingredient found in hair structure.

Mucota | ADLLURA AIRE 
Riding on the name of AIRE Hair blown by the wind, oh how beautiful It's supple, soft and smooth …. The source of life of such hair is CMC. The AIRE Series full of the essential CMC. Controls from the roots the hair material that matches the style desired.
How to use & use volume guide:
•    Soak your hair with warm water
•    Pour shampoo on your palm the size of a 50- cent coin, and build up the bubble with both hands
•    Shampoo the entire hair focusing on the scalp
•    After shampoo, rinse with warm water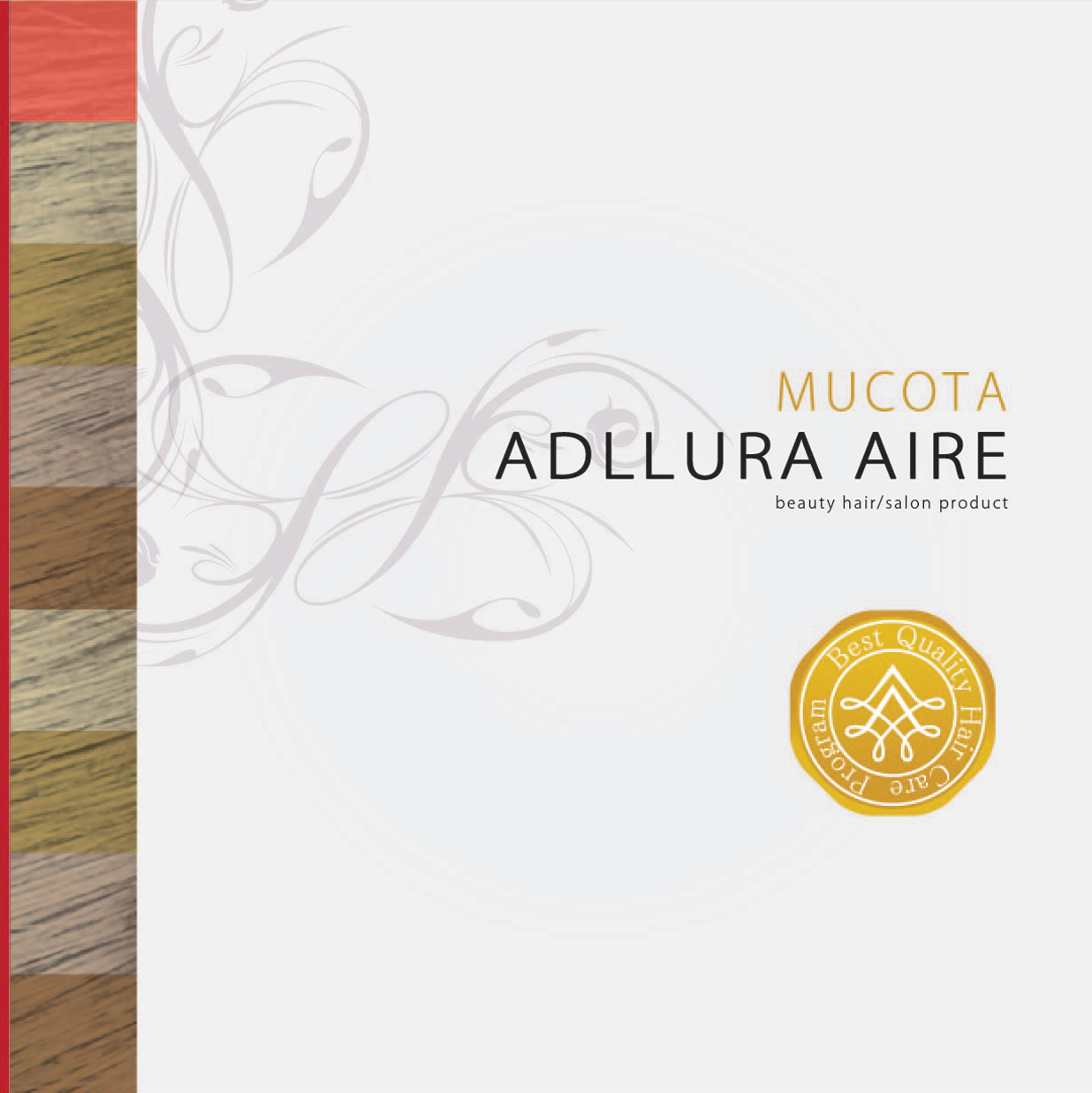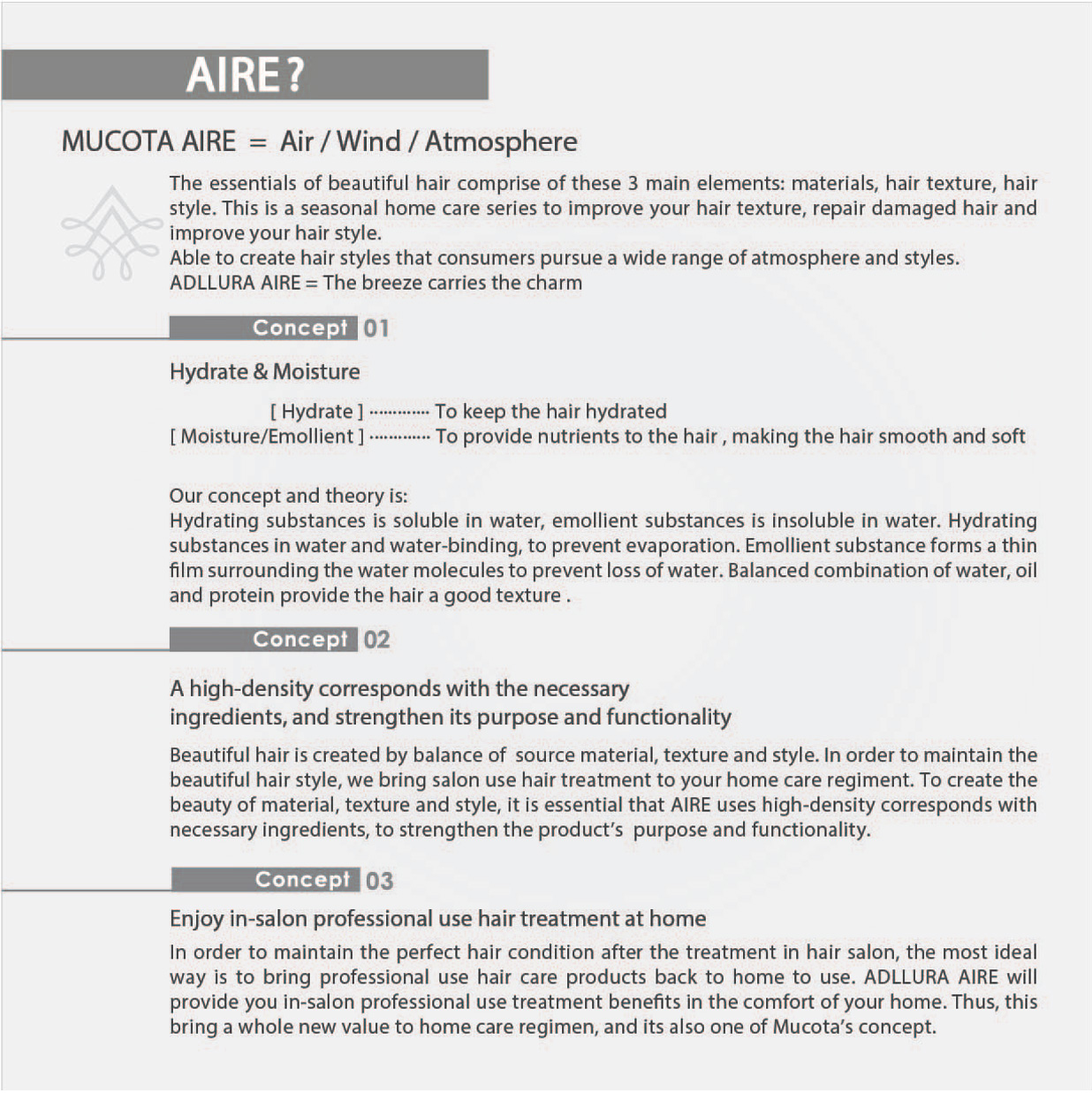 | | |
| --- | --- |
| Weight | 0.51 kg |
| HAIR TYPE / CONCERN | VERY DAMAGED, UNRULY, FRIZZY |
| SIZE | 250ml |
| COLLECTION | MUCOTA |
Only logged in customers who have purchased this product may leave a review.
---