Daily Treatment | ADLLURA AIRE 03 Light Veil Conditioner • Lithe
This treatment improves the hair's texture and gives the hair voume and silky texture. Refreshing aroma of apple and peach.
Daily honey & CMC care penetrates to the insides of hair.
With high-moisture holding honey as base, Collagen, Ceramide
are mixed to properly maintain moisture inside the hair.
 To prevent the escape of moisture, emollient agent like shea butter, jojoba oil will function to maintain hair aqua balance.
Smooth and gentle hair finishing with volume • Refreshing Apple Peach fragrance
Suitable Hair Types:
For normal oe wavy/permed hair.
Available in 200g, and 700g (refill pack)
Mucota | ADLLURA AIRE
Riding on the name of AIRE Hair blown by the wind, oh how beautiful It's supple, soft and smooth …. The source of life of such hair is CMC. The AIRE Series full of the essential CMC. Controls from the roots the hair material that matches the style desired.
Special Ingredients:
Honey
Collagen
Shea butter
Cermide
Jojoba oil
Rosemary
How to use & use volume guideline :
After shampooing, use both hands to apply the treatment to the entire hair on hair-ends.
After applying completely, heat it for 3~5 minutes, and wrap with towel, then leave it – to have better effect
Then rinse thoroughly with warm water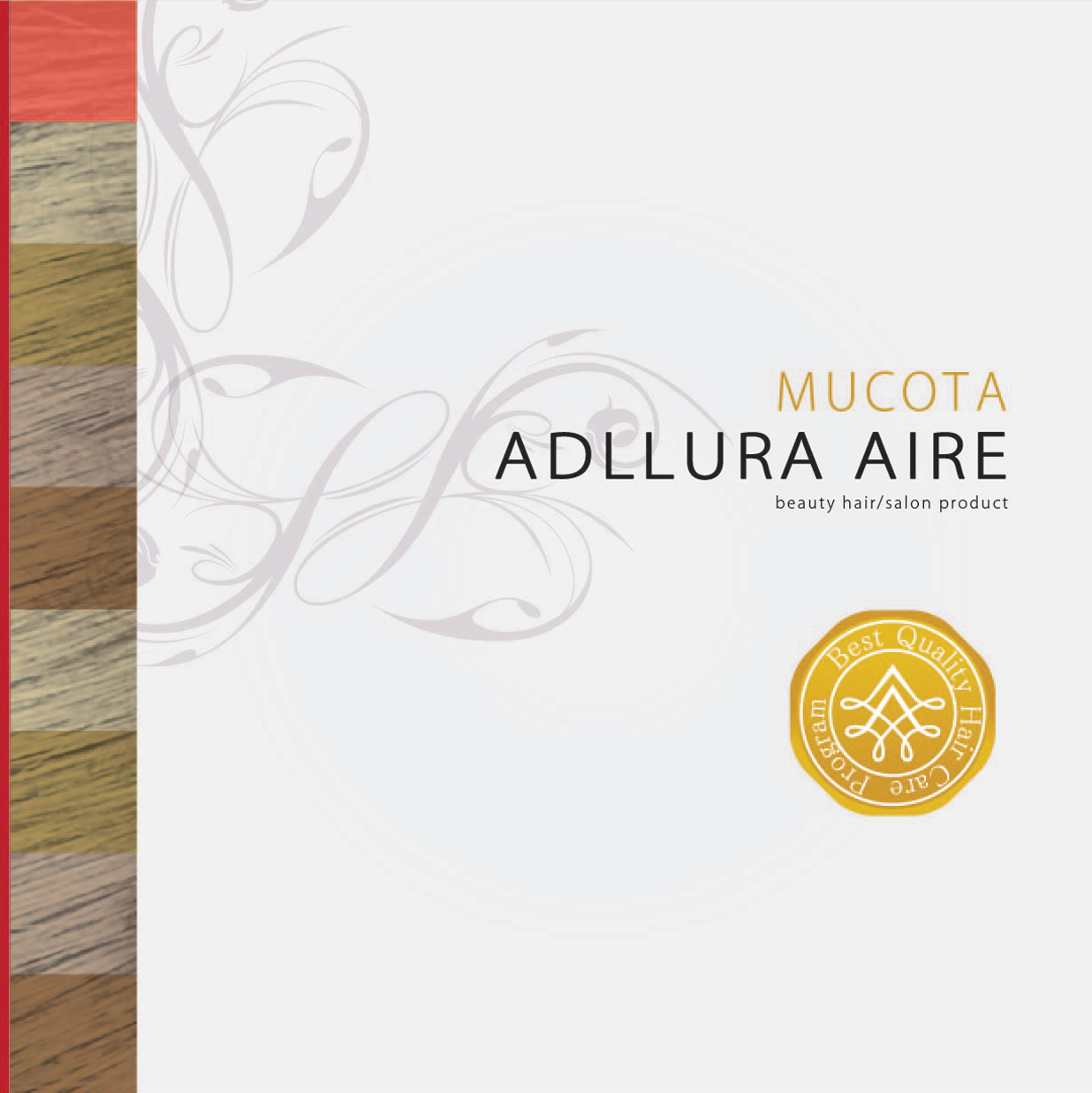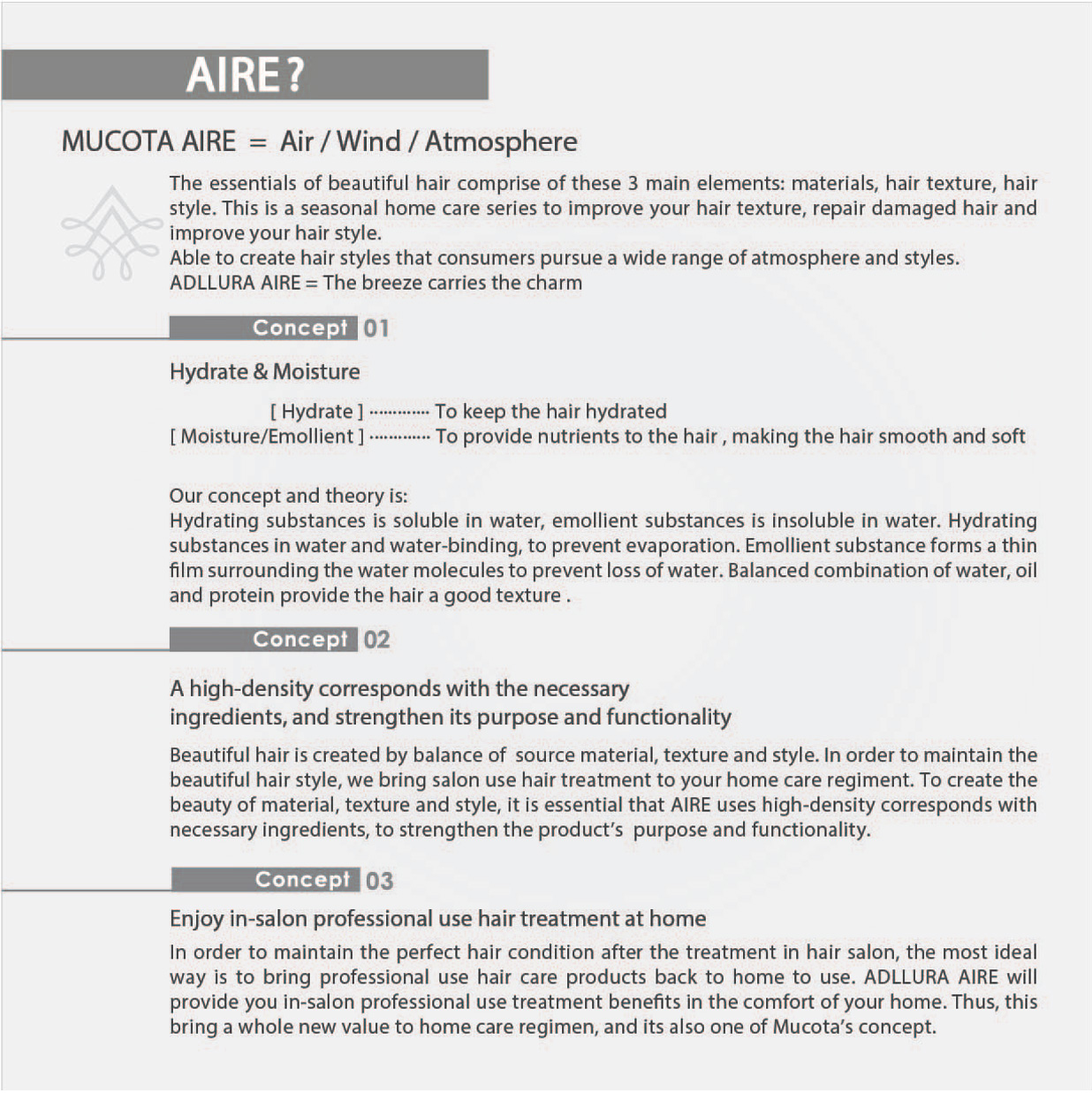 | | |
| --- | --- |
| Weight | 0.43 kg |
| SIZE | 200g |
| COLLECTION | MUCOTA |
Only logged in customers who have purchased this product may leave a review.
---