ADLLURA AIRE | 09 Veil for Wave 100g
20 in stock
Daily Treatment | ADLLURA AIRE 09 | Veil For Wave Out Bath
Block the hair against heat of dryer or iron as well as UV. Non-rinse treatment that controls suppleness and arrangement feeling that suits the style.
Base treatment that provides hair moisture feeling and smoothness to express beautiful wave..
Re-create the perm or curl (at home) with manageable texture and waves last longer.
It block the hair against UV-ray that causes hair damage (the same as our skin, hair can be damaged by UV as well). That is non-rinsed CMC treatment with high formula 18MEA. With refreshing Green apple fragrance.
What is UV-ray?
Like our skin, hair can be damaged by UV-ray, which will cause dryness.
Normally Melanin element protects the skin and hair against UV-ray, but dyed hair has its melanin destroyed, and is more liable to have UV damage.
Use hair care product like Aire 09 &10 for replenish moisture or oil that had been destroyed by UV-ray may cause hair dryness and looseness.
Mucota | ADLLURA AIRE
Riding on the name of AIRE Hair blown by the wind, oh how beautiful It's supple, soft and smooth …. The source of life of such hair is CMC. The AIRE Series full of the essential CMC. Controls from the roots the hair material that matches the style desired.
Special Ingredient :
ceramide
cholesterol
18MEA
How to use & use volume guide:
Before using dryer, towel dry the hair to loosen up
Apply onto hair
Focus on hair-ends when applying
Dry with hair dryer
For hair-ends only, push half amount gently, spread it and use For entire hair:
Short – Gentle half-push Medium – 1 push Long – 1~2 push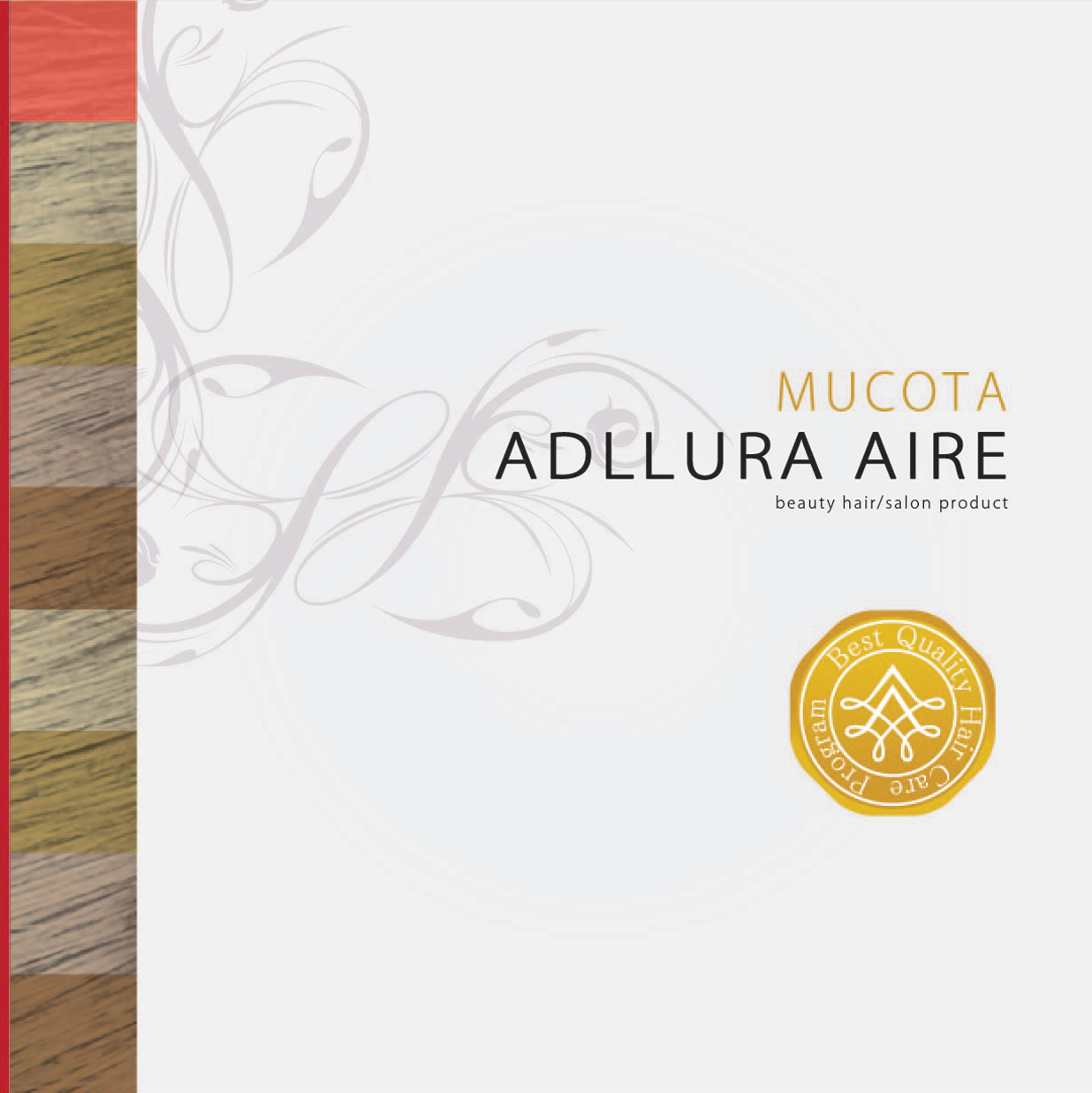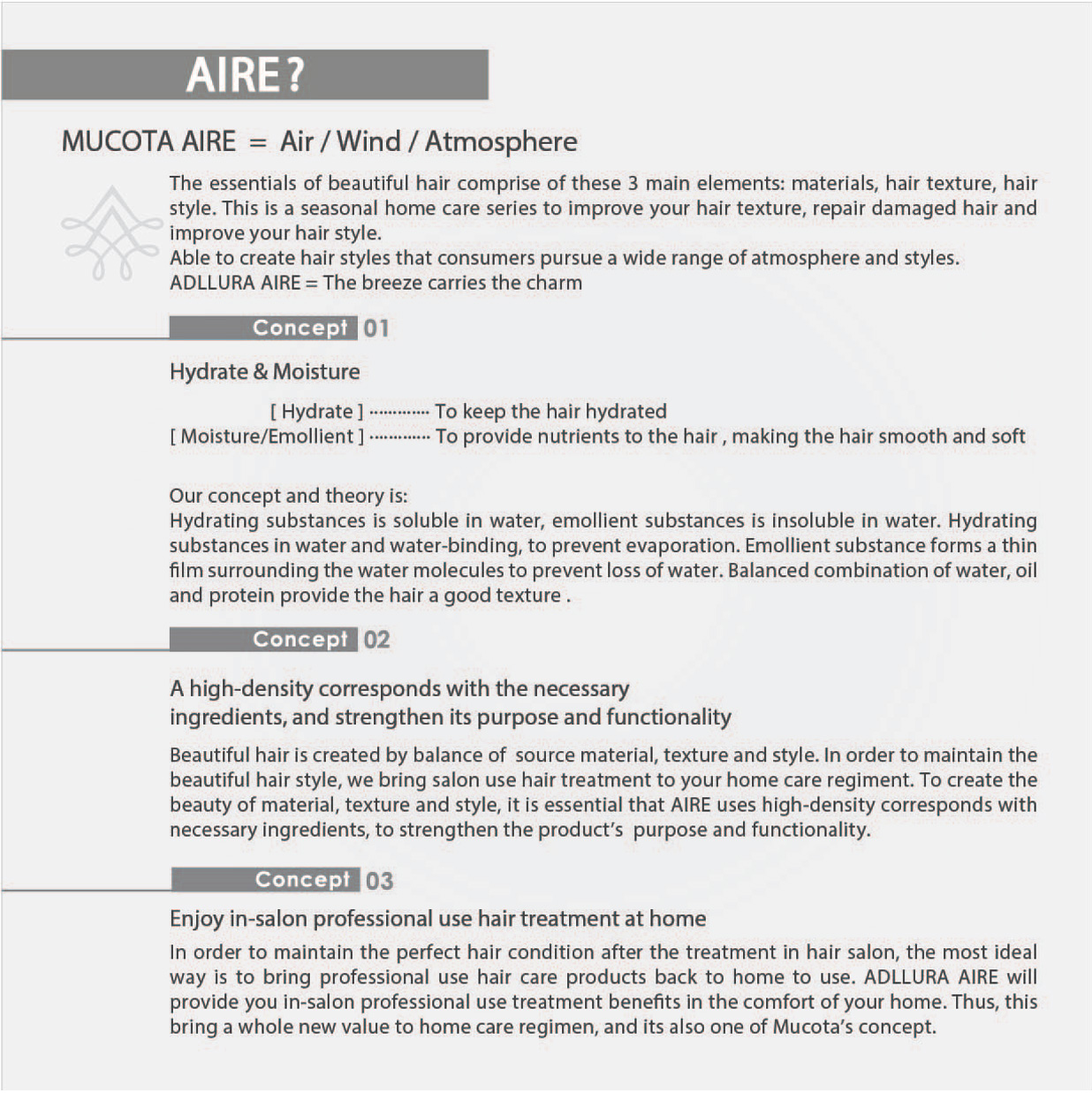 | | |
| --- | --- |
| Weight | 0.37 kg |
| HAIR TYPE / CONCERN | DRY & DAMAGED |
| SIZE | 100g |
| COLLECTION | MUCOTA |
Only logged in customers who have purchased this product may leave a review.
---