A new approach on Minoxidil-based hair loss treatments, DNC-N was made to surpass the limitations of Minoxidil therapy. Using Nanoxidil, a compound lighter and more complex in its ability to keep follicles free of DHT (the hormone that causes permanent hair loss), this product achieves noticeable results faster than anything on the market today. Addressing over a dozen "triggers" at the cellular level that can lead to hair falling out, Nanoxidil also increases hair density and promotes a healthier scalp environment. Delivered through tiny Copper Peptides, this solution offers much more targeted absorption into the base of the hair follicle.
Benefits:
Reactive formula for men
Reactive therapy for women with moderate to advanced corrective needs
Enhances eyebrows when applied directly
Leaves hair soft with body and shine
Spot treat problematic areas on scalp
Drug free water based formulation
Increased performance when used with Revita Shampoo
Main Ingredients :
Aminexil regrows hair, prevents hair shedding and premature ageing of hair.
Apple polyphenol promotes growth, acts as frontal hairline
Adenosine hair-regrowth properties, cell repair and hair development
Copper Peptides (Amino acids) Stimulate growth and keratin production, increase diameter of hair shaft, anti-ageing and anti-inflammatory
Retinol removes sebum
Nanoxidil regrows hair, ion channel opener
Reductase inhibitors (DHT) block dihydro-testosterone
Directions for use:
Apply 10 sprays twice per day directly in the area of hair loss or thinning.
Rub in the liquid evenly over the entire area and wash your hands with soap and water immediately after use.
Do not rinse.
Spectral DNC-N should be applied whether your hair has been washed or not.
.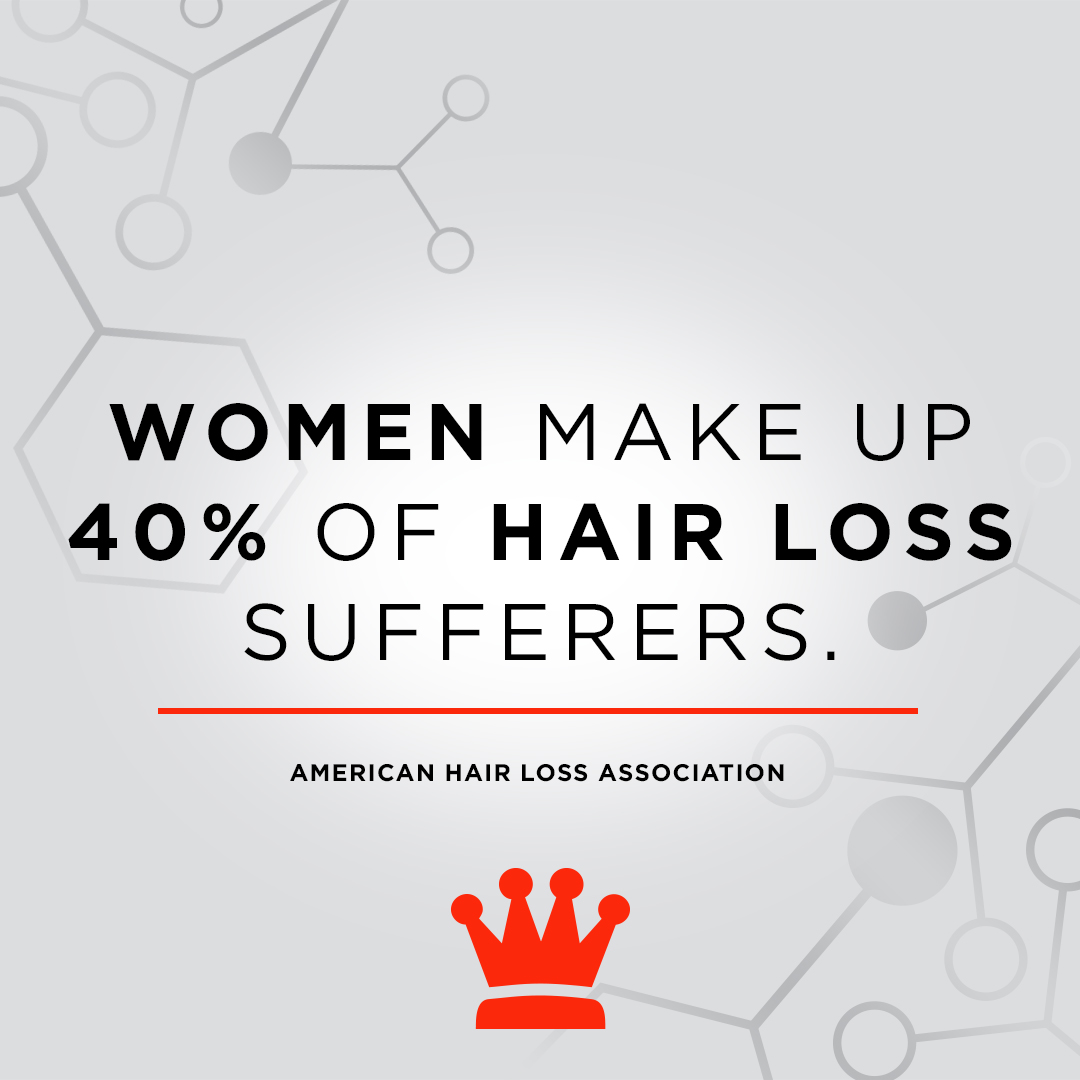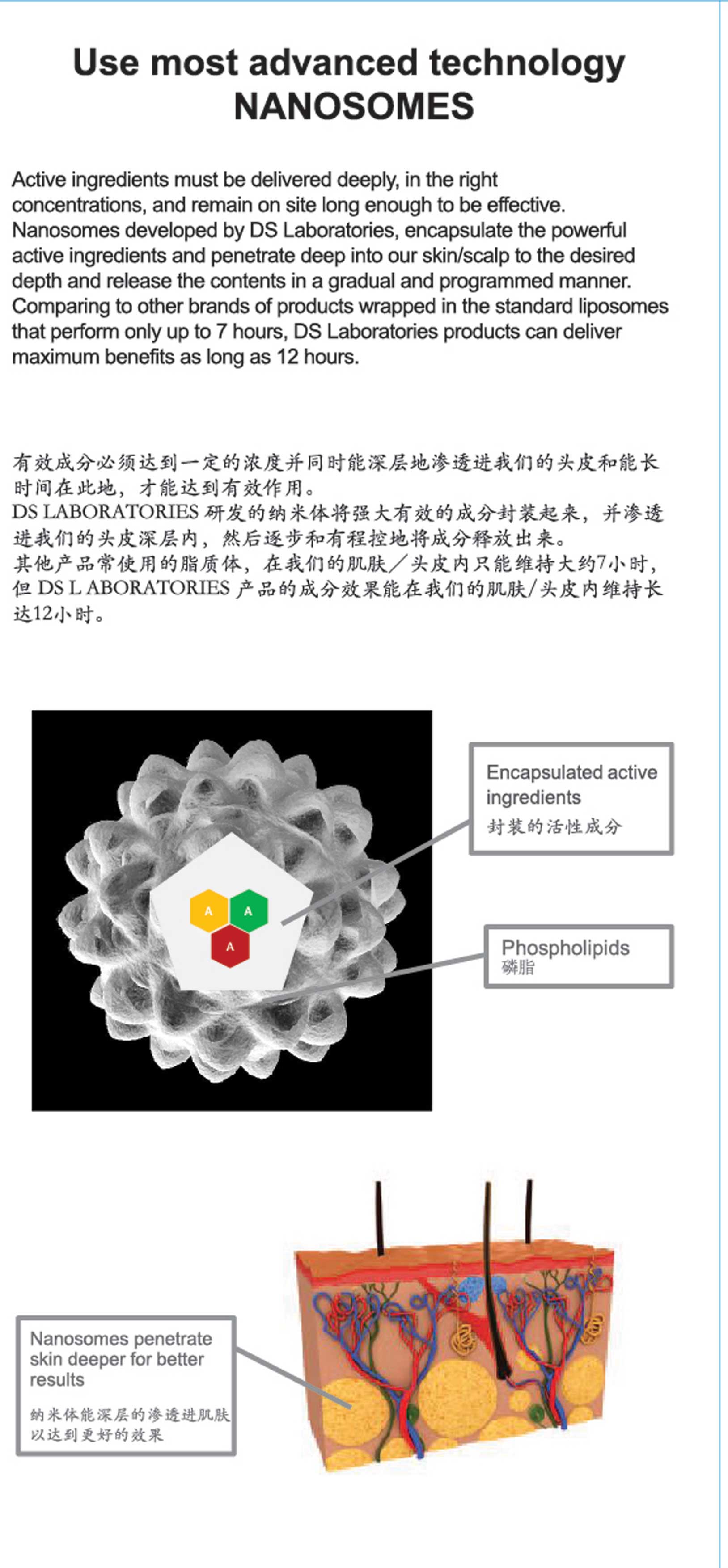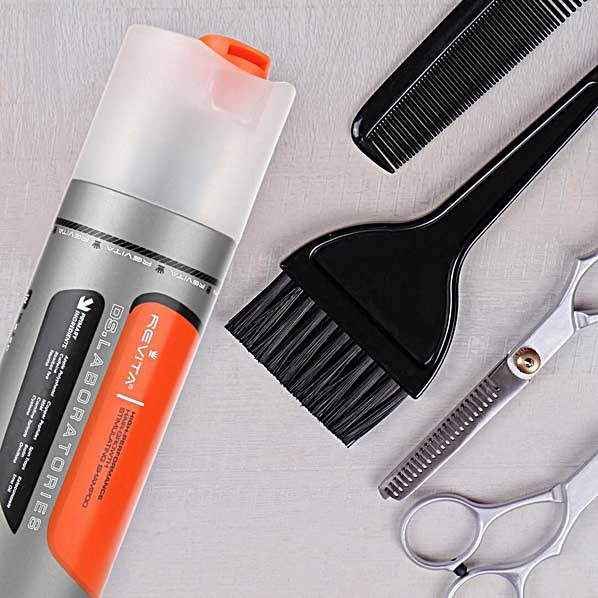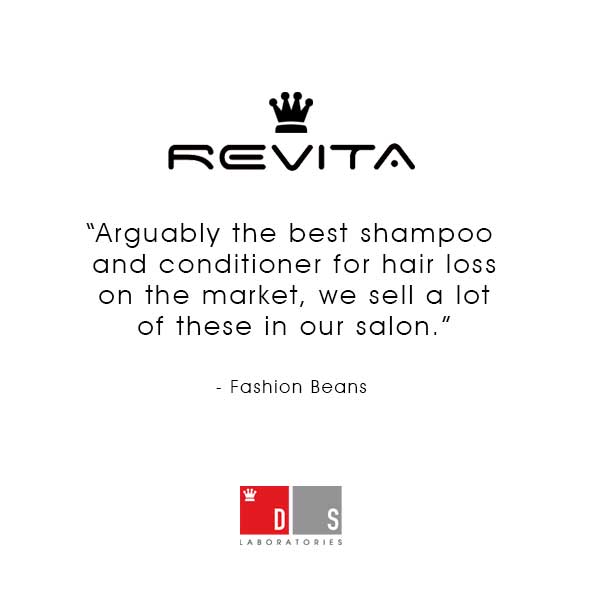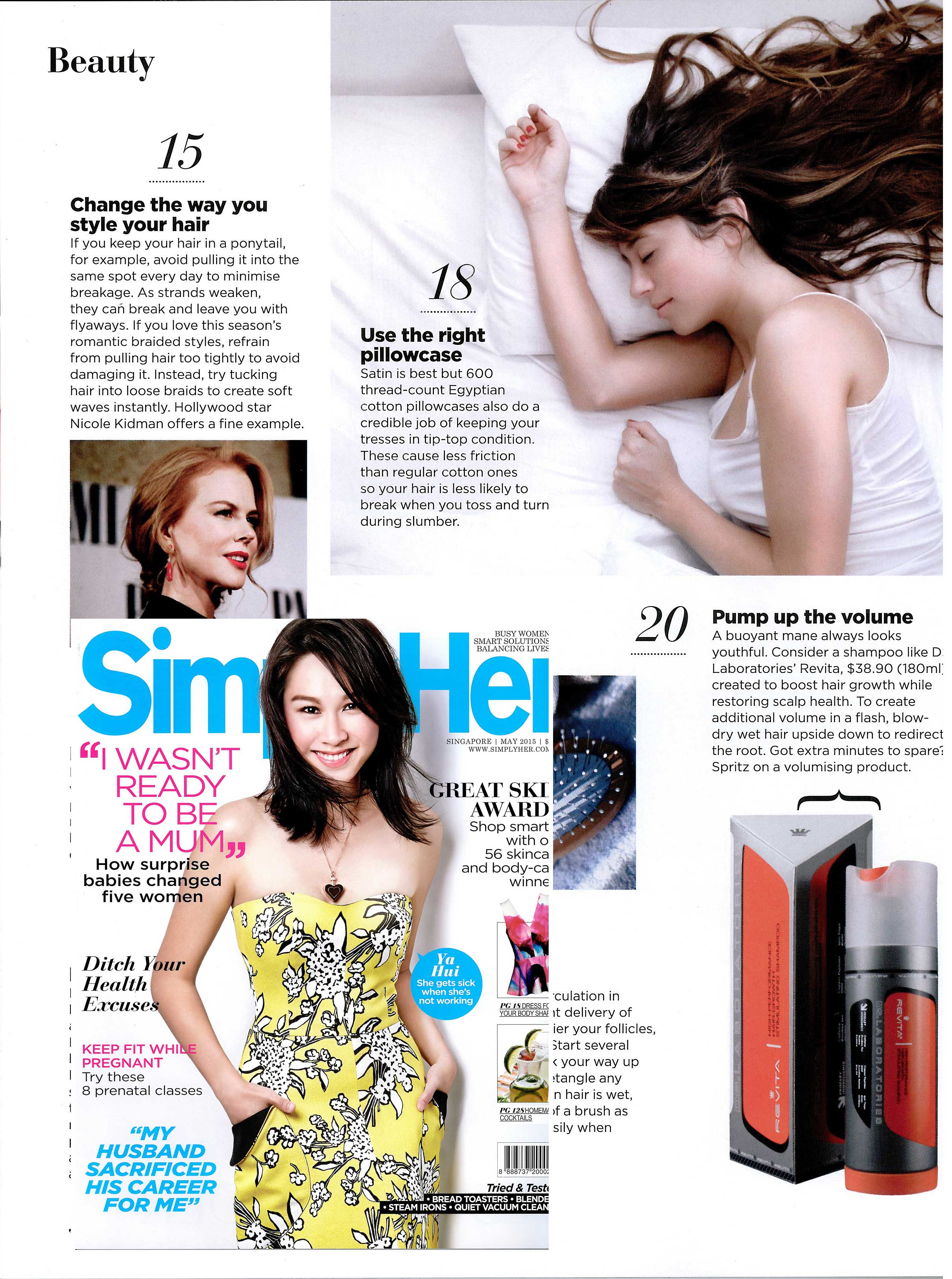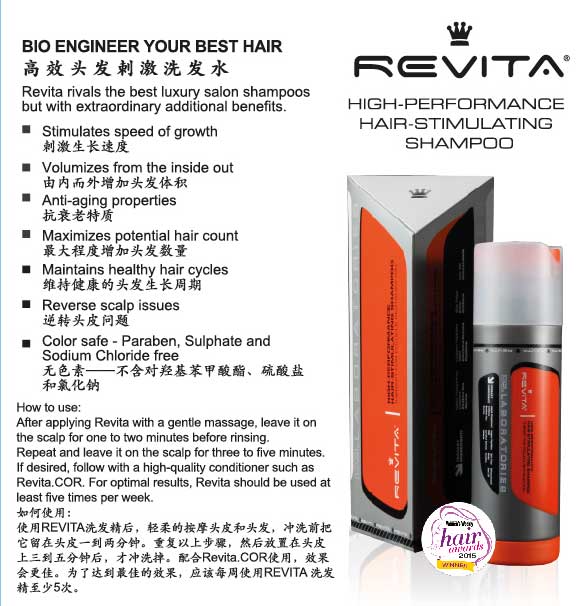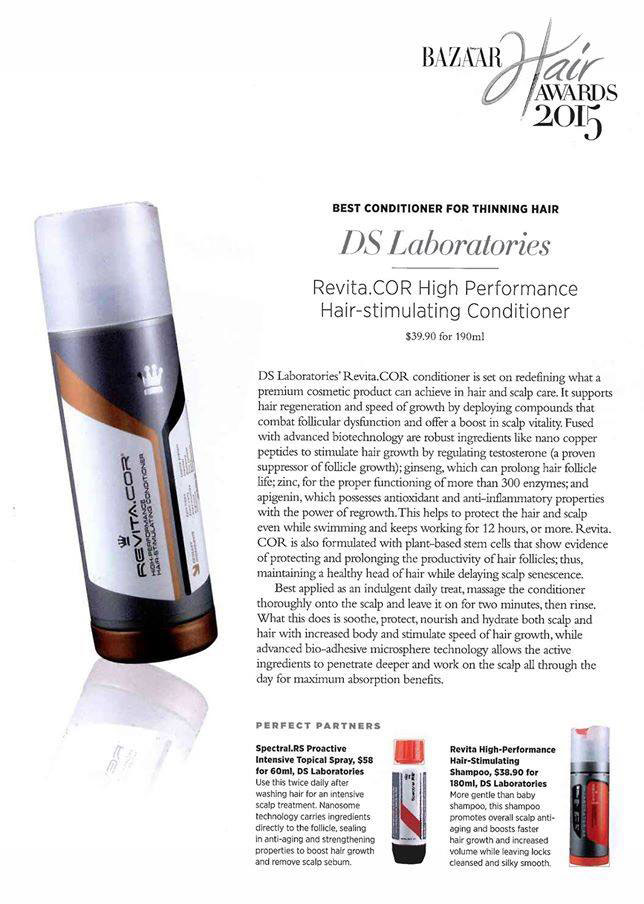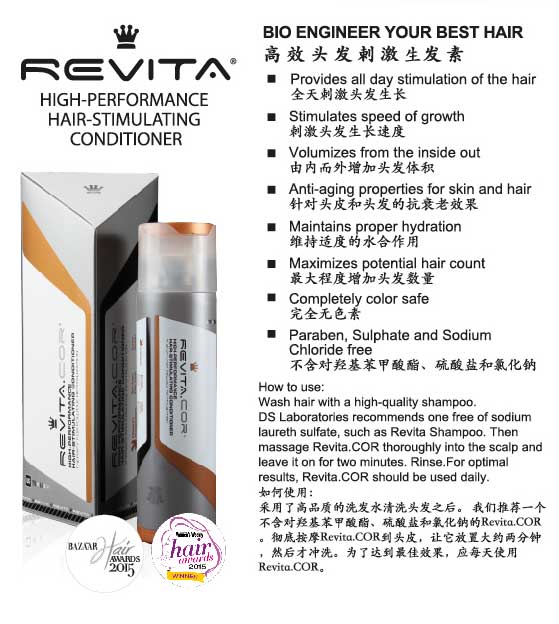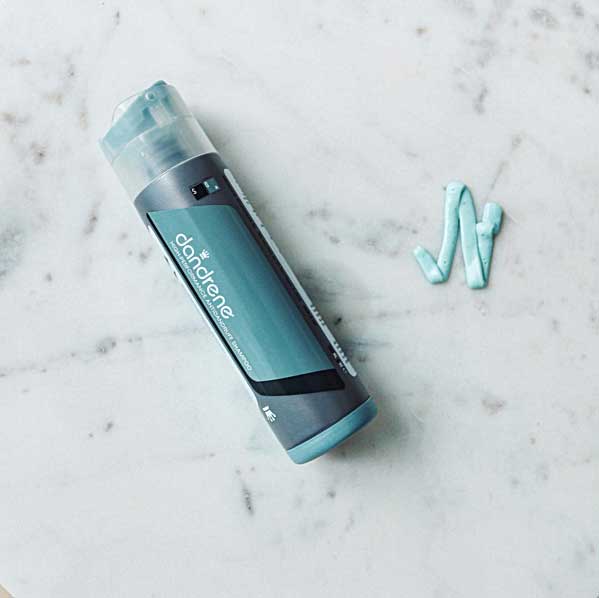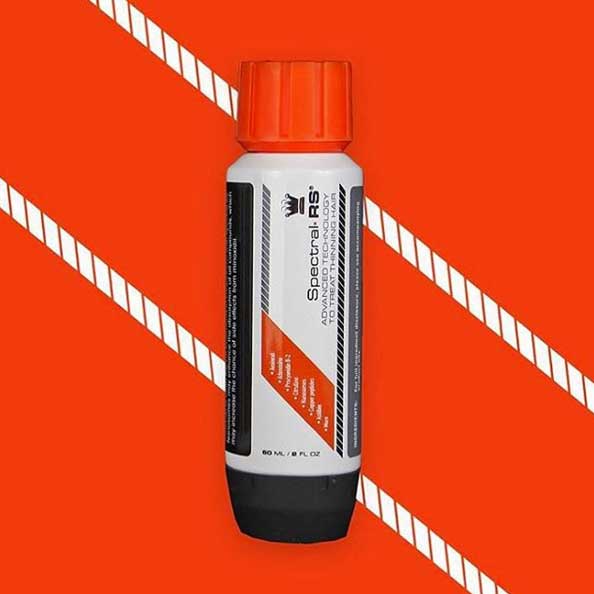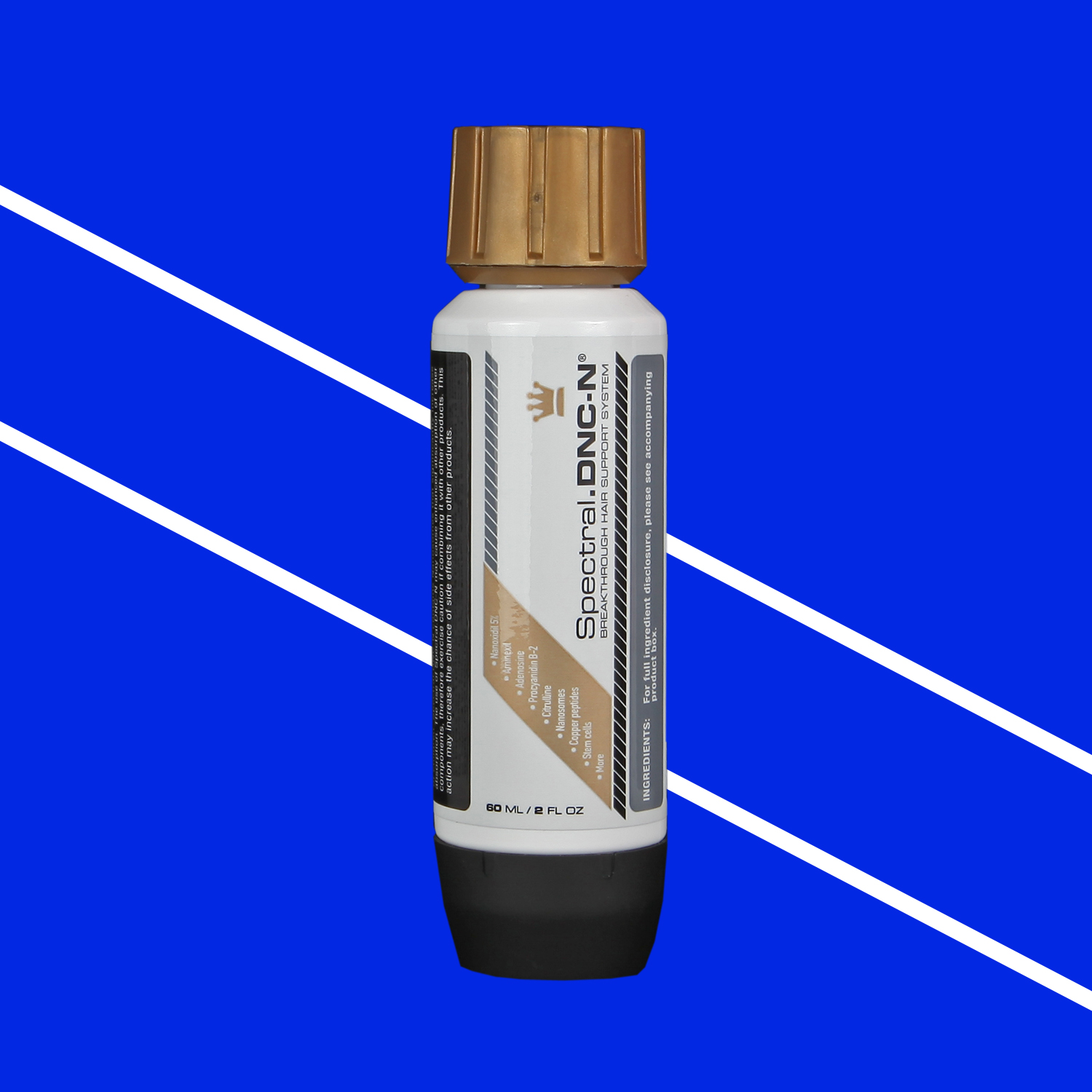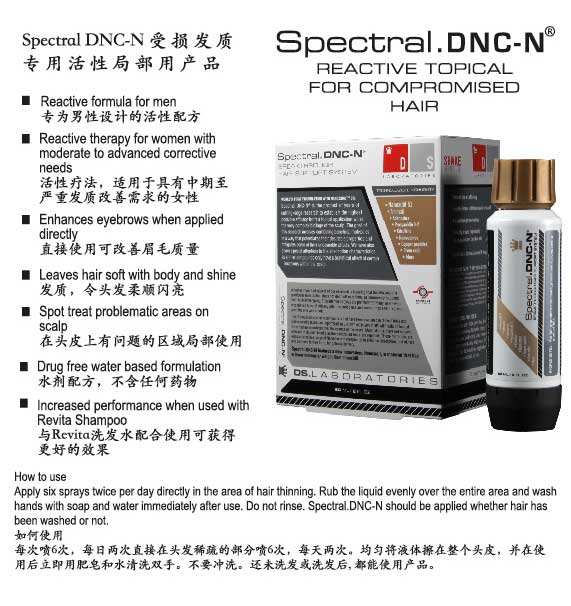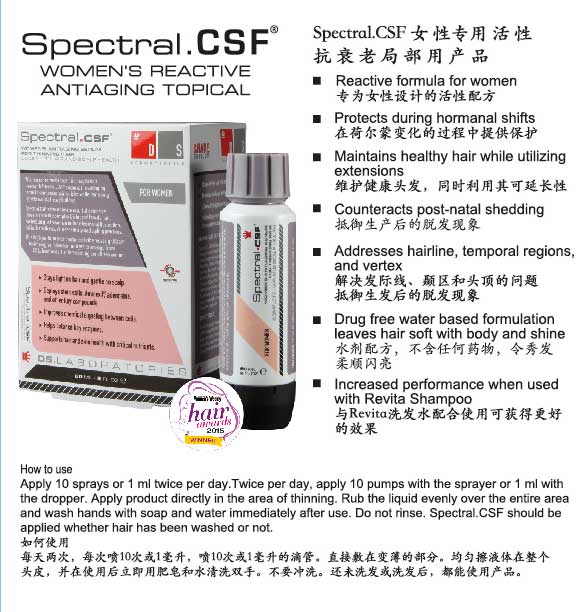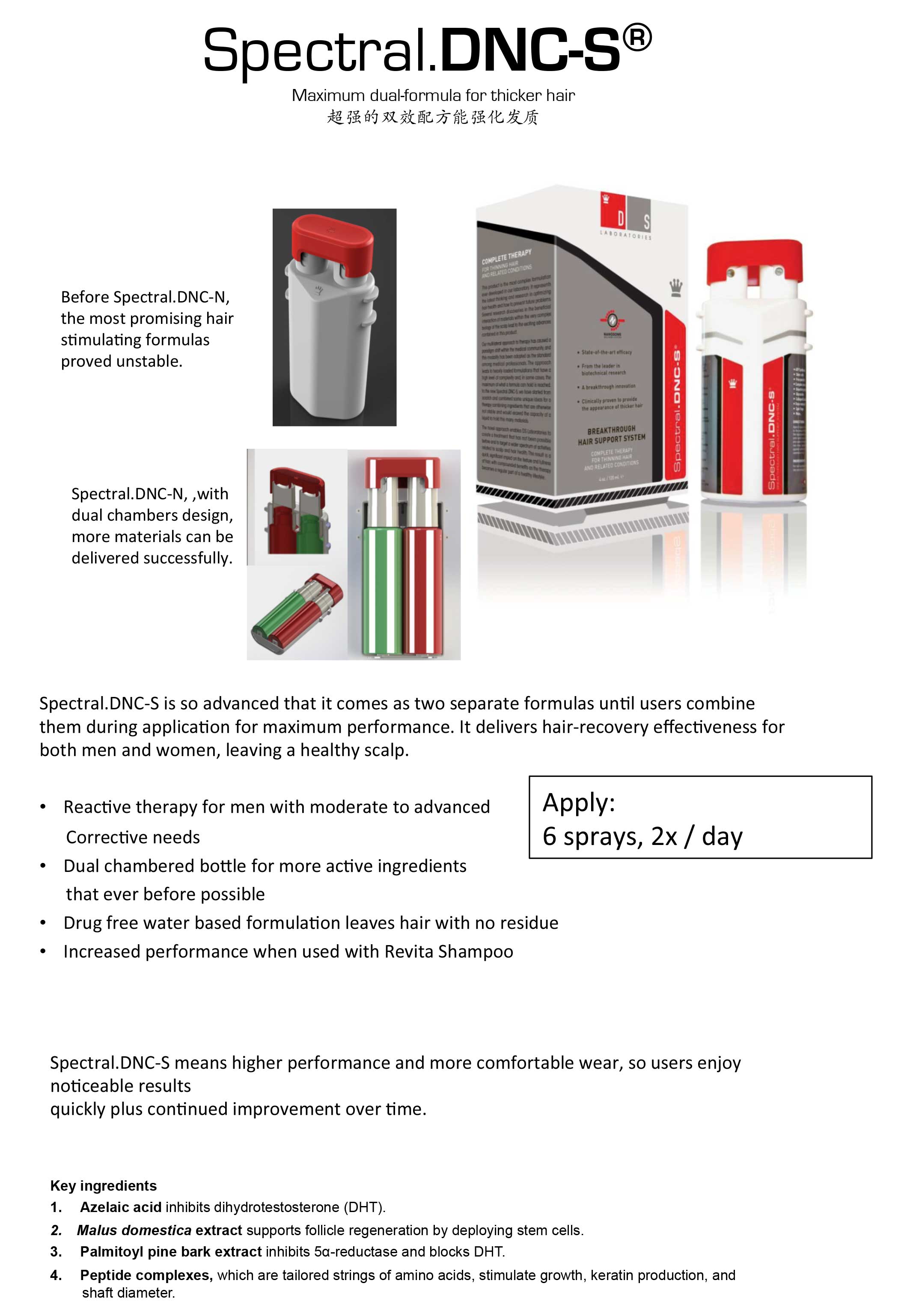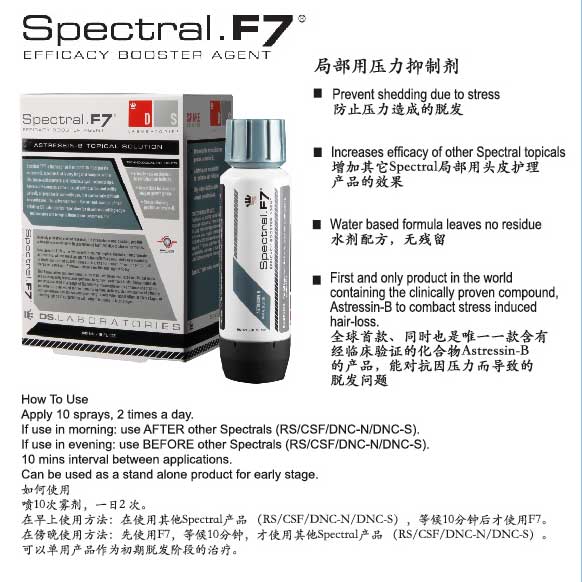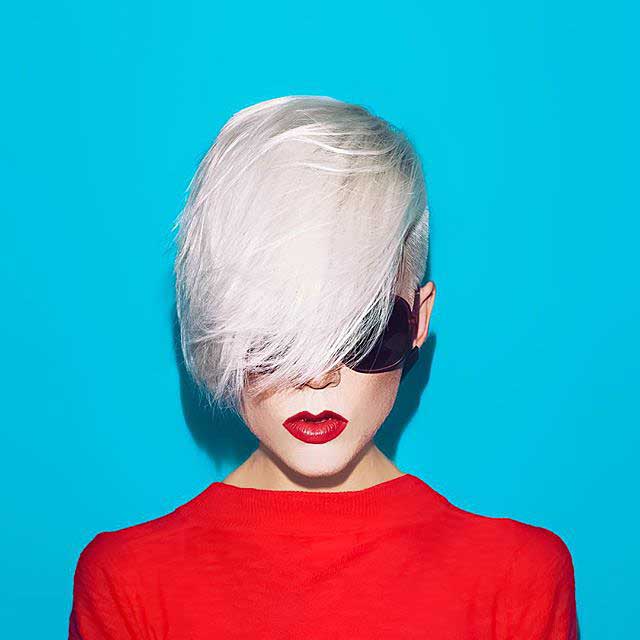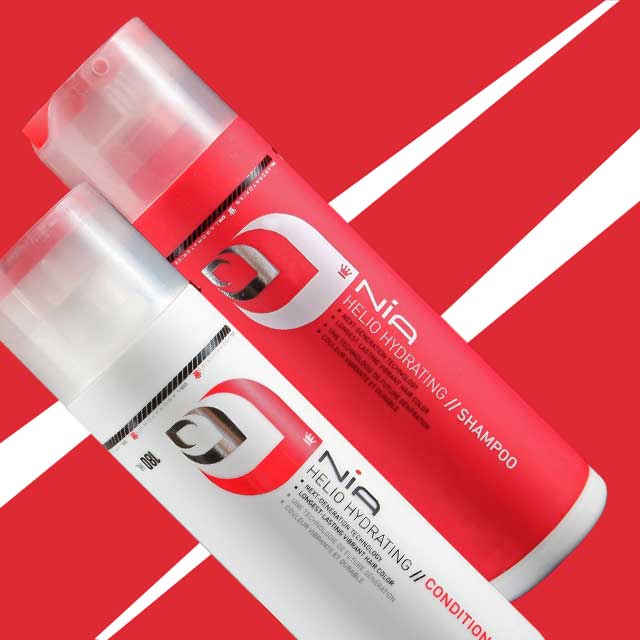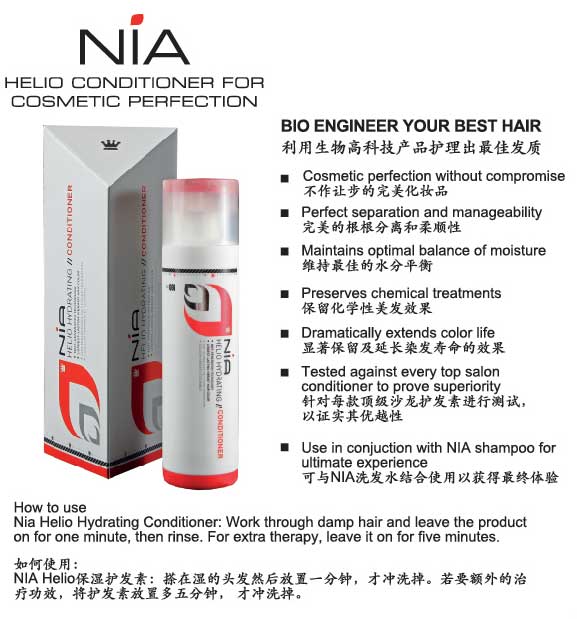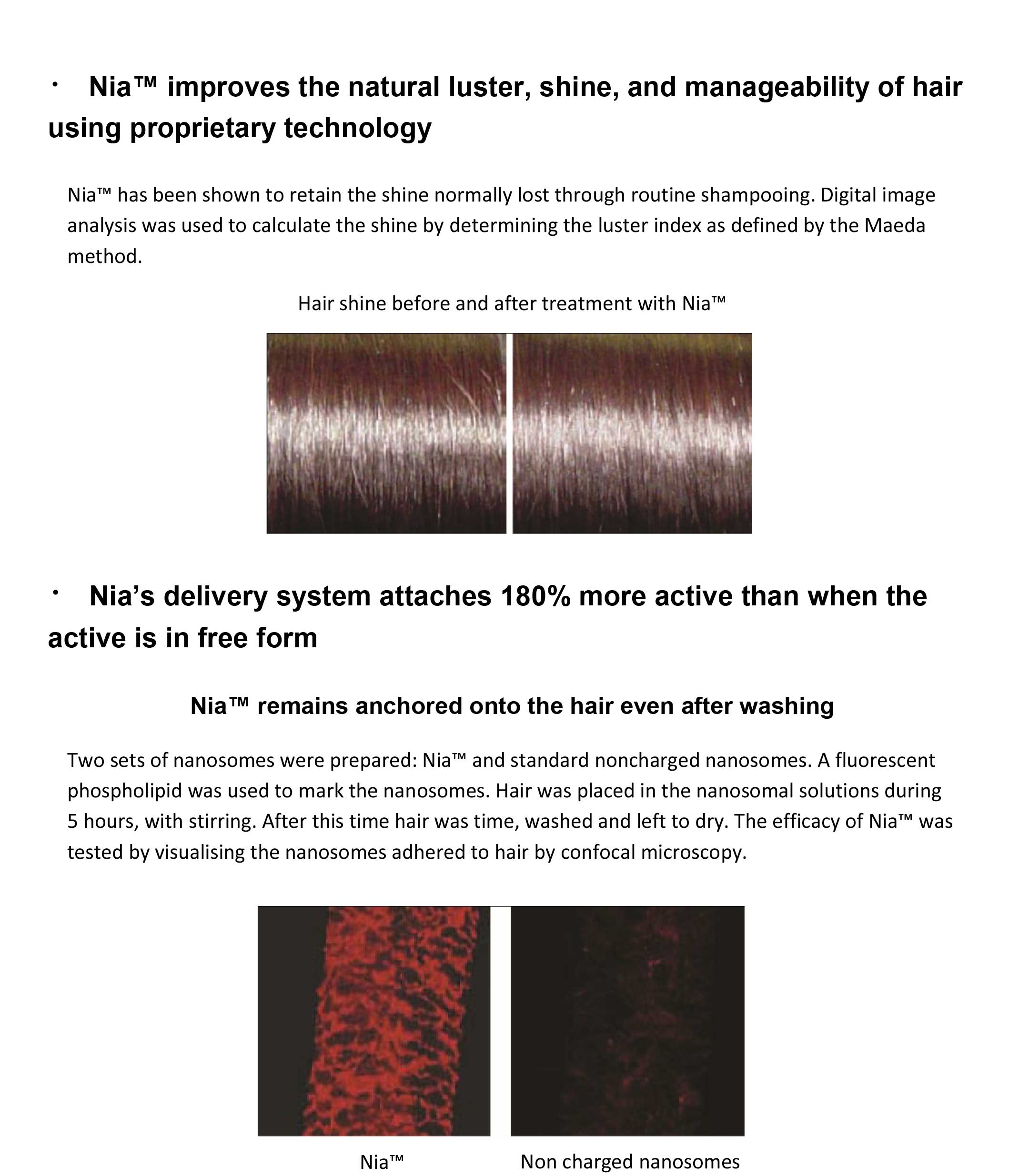 ..
| | |
| --- | --- |
| Weight | 0.6 kg |
| HAIR TYPE / CONCERN | HAIR THINNING / HAIR LOSS, SCALP CARE |
| SIZE | 60ml |
| COLLECTION | SPECTRAL |
Only logged in customers who have purchased this product may leave a review.
---